Day view (tagging) - ManicTime Server
Click on Personal, then Day view on the left. You should see a familiar ManicTime timelines view.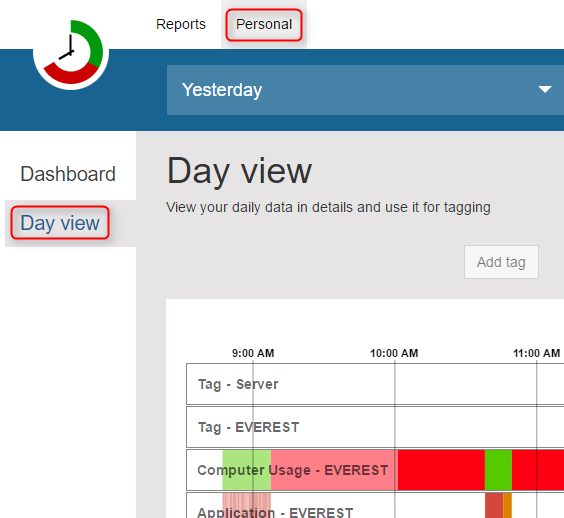 Personal - Server tagging
To tag some time, drag over the timelines to select time, then click on Add tag and choose a tag.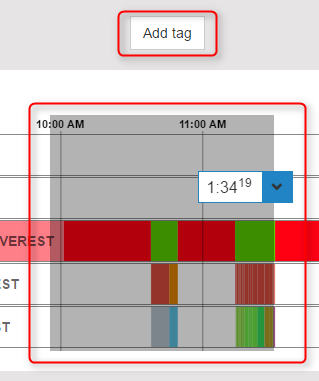 Personal - Add tag
Untagged time
Day view also shows untagged time. Untagged time is all Active time, which was not tagged. Click on untagged time to make a selection and tag.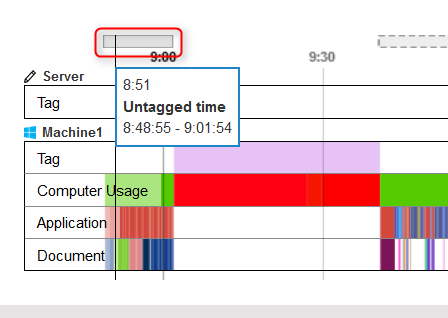 Untagged time
Zoom
To zoom, move the sliders in the Zoom control.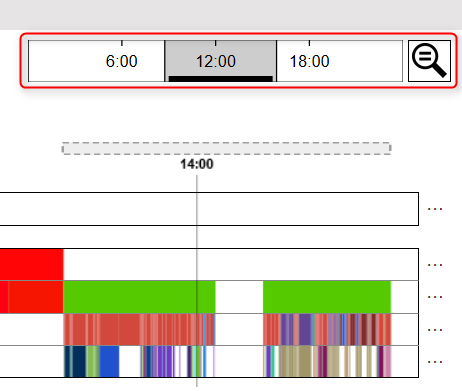 Timelines zoom
Tag shortcuts
Like on ManicTime for Windows, you can now define shortcuts on the web as well. To define a shortcut, click on a tag to select it, then click on "A" icon.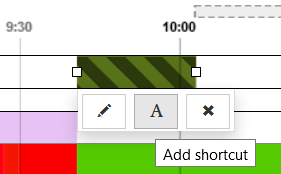 Create a tag shortcut
Select a number to associate with that tag. Now just make a selection by dragging on the timelines and press the number you selected.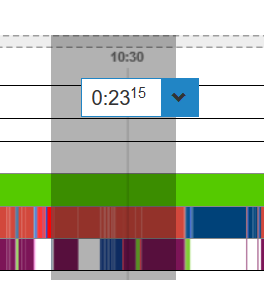 Press a number you assigned to a tag
Tag filter
Tag filter will allow you to quickly filter the list of previously used tags.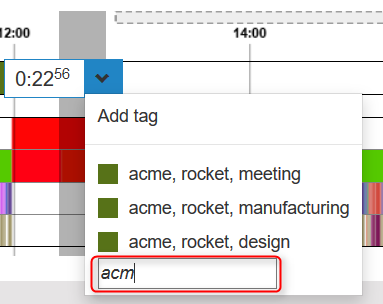 Filter previously used tags
It only shows up when you have 3 or more previously used tags.
Timeline details
Like on ManicTime for Windows, you can see timeline details. Click on the three dots at the right side of timeline.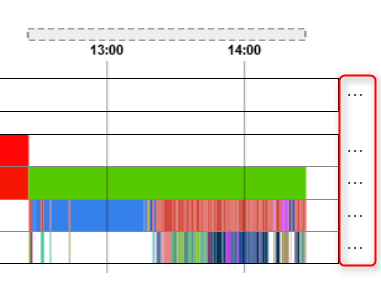 Open timeline details
You can also select activities by checking a checkbox. When you return to timelines view, selection will be waiting for you and you can then tag selected time.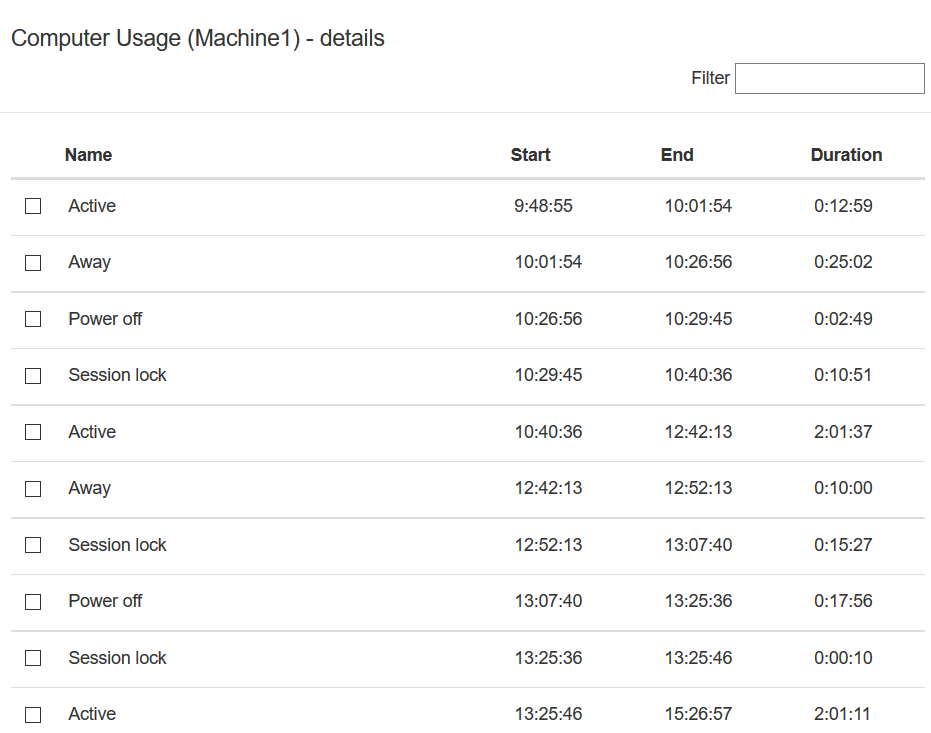 Timeline details