Lets explain it on an example, lets say we have these two autotags:
Computer usage timeline - Active time -> autotagged as "Work"
Applications timeline - IE -> autotagged as "Browsing"
These two autotags overlap, since while you are browsing you are also active. By default those two tags will be shown on two separate lines.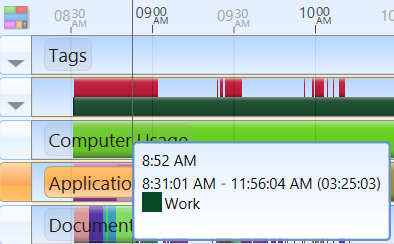 Lets now change the "Browsing" autotag to type Append in Autotag editor.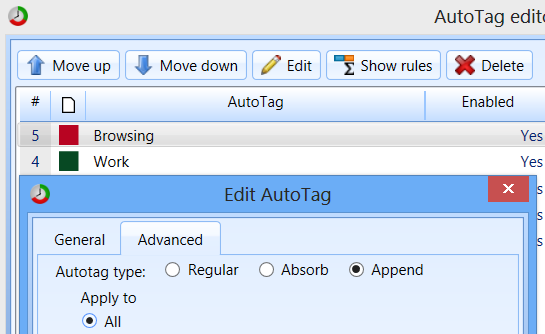 Once we change it to Append, it will be appended to "Work", so on some sections you will see only "Work", on some "Work, Browsing"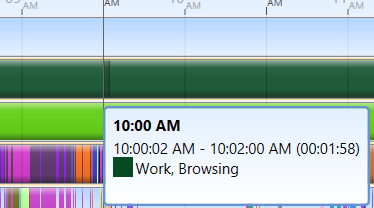 Append autotag only works if another autotag is matched to the same time range, it will not show up by itself.