For quick tag entry you can assign shortcuts to your most used tags.
To set up a shortcut, click on a tag to select it, then type CTRL-1. A message box will pop up, asking you if you want to set up a shortcut. Choose Yes, then select some time and just type 1. This will assign that time to the tag which you assigned to key 1.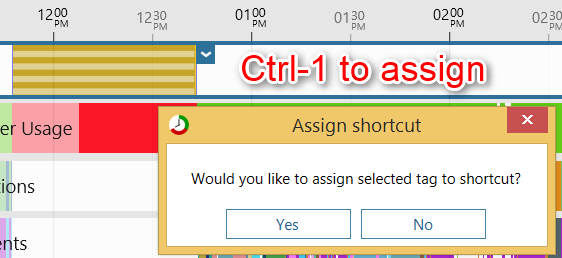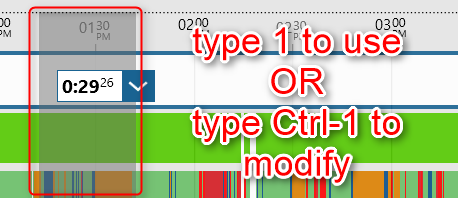 You can assign keys 0-9. Lets say you are satisfied with the tag you assigned to 1, but you want to change a note each time you tag. When you select some time, you can type CTRL-1 and it will open up the Add tag dialog, which will be filled with the tag assigned to 1 and you can easily modify it.

Alternately you can also view, assign and clear shortcuts in tag editor.