Alerts allow you to get a notification after you have used some application or web site for more than the time limit you have set. For example:
Notify me when I have used Facebook for more than 30 minutes
Notify me when I have used Firefox for more than 2 hours
Notify me when autotag Browsing exceeded 1 hour
To create an alert, click on a specific timeline to select it, then right click on a group in bottom right part of the screen.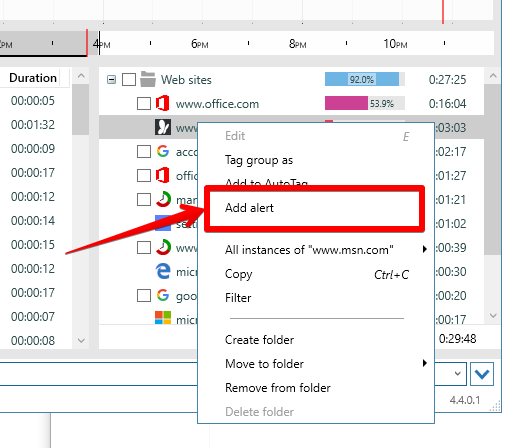 Create alert

In Create alert window you can choose settings for the alert.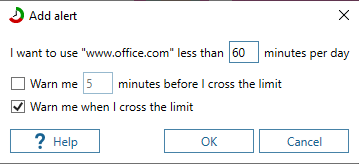 Create alert window

On the toolbar, there is an alert panel which will tell you how many alerts are under the limit (check icon) and how many are over the limit (cross icon).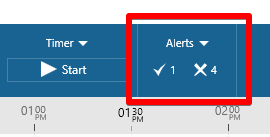 Alerts panel

Once the alert is triggered, a notification will pop up.

Alert notification

If you hover over the panel, detailed information about alerts is shown.

Alerts details on hover

To edit alerts, click on Alerts at the top, then Edit alerts.
| | |
| --- | --- |
| | |
| Open alerts editor | Alerts editor |