Outlook.com calendar timeline
Outlook.com calendar timeline will get the data from your calendar and display it on a separate timeline. Data is NOT saved locally, so you need to be online to get the data.
To add Outlook.com calendar timeline, open timeline editor, then click Add timeline button, choose Outlook.com calendar and click Next.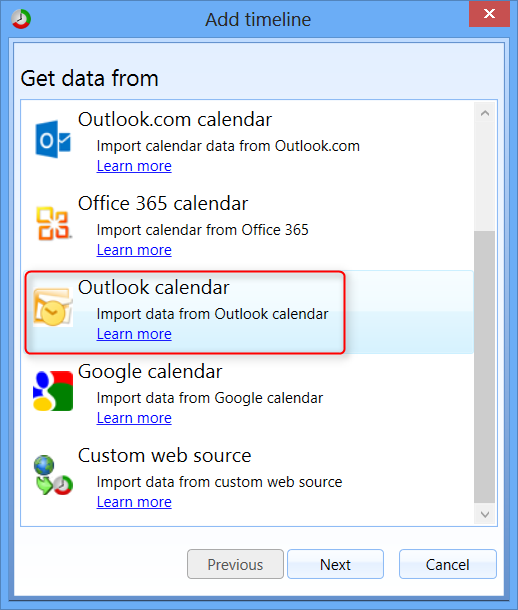 Next you need to provide url to your calendar feed. With your browser navigate to Outlook.com calendar, then click on Share.

Get the ICS link.
Paste the url to URL field. If you are using more than one calendar, you can add them all by copying URL of each calendar on its own line.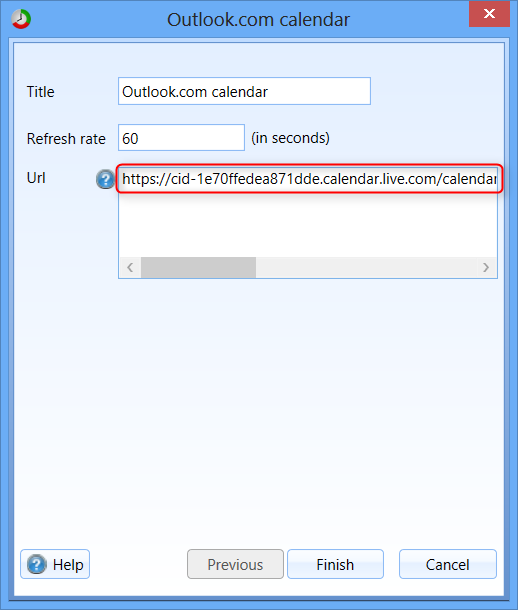 You could also add each Outlook.com calendar on its own ManicTime timeline by adding as many Outlook.com calendar timelines as you want, but it usually works best if you add all calendars on one timeline.
Click Ok, then click Ok again to confirm the changes to timelines. By now new Outlook.com Calendar timeline should be seen on the Day view.