Office 365 calendar timeline
You can add a timeline representing Office 365 calendar. Open the timeline editor and click on Add timeline.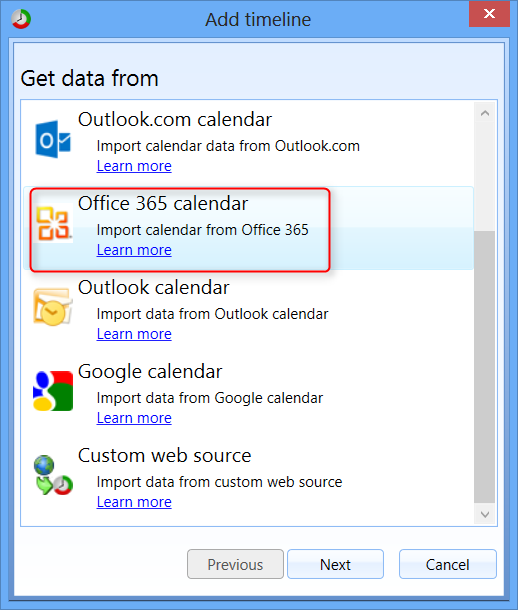 Use your Office 365 credentials.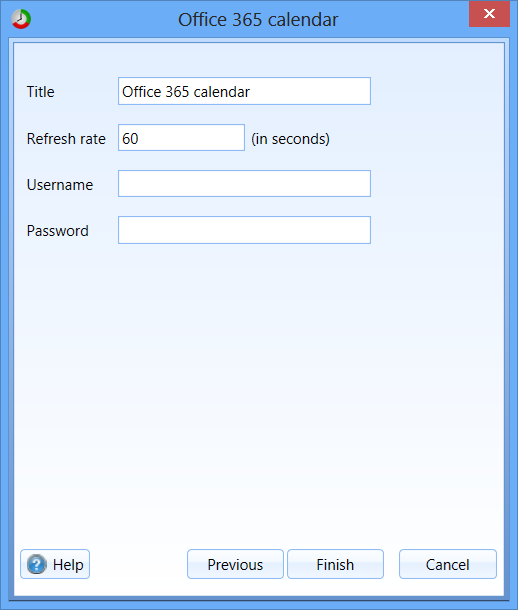 Click Ok, then click Ok again to confirm the changes to timelines. Office 356 calendar timeline should now be visible on the Day view.